Publish With Us!
We publish an extensive range of academic books under both our Canadian Scholars and Women's Press imprint, with specialization in quality undergraduate and graduate level textbooks.
Connect with an editor
What We Publish
We publish course resources for the post-secondary environment under both our Canadian Scholars and Women's Press imprints. We are interested in acquiring projects from a wide variety of disciplines with a keen interest in work that promotes social justice, showcases diverse voices, and engages the student reader.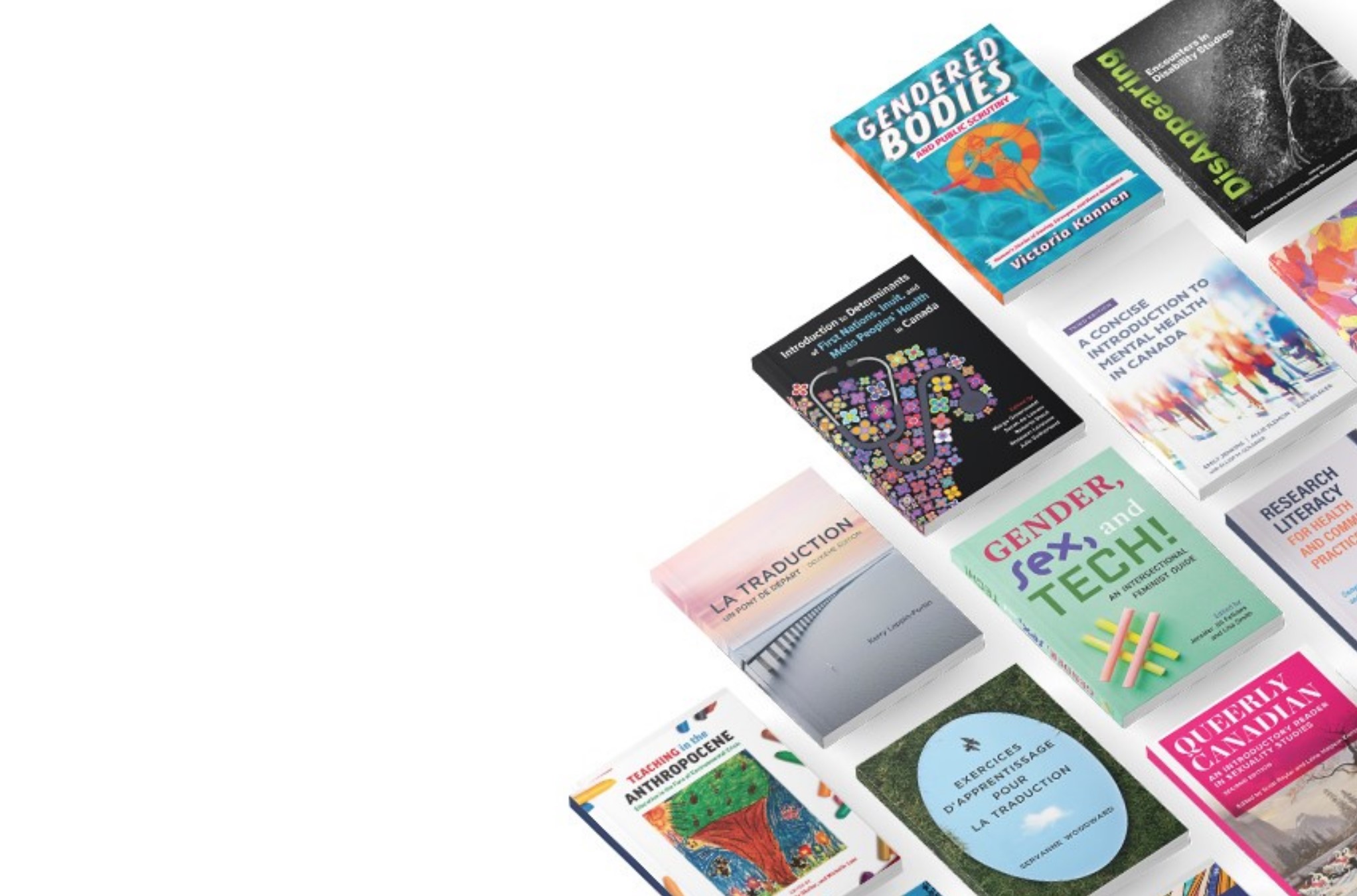 Our Proposal Process
Do you have a book idea, but you're unsure where to begin? Connect with one of our acquisition editors! Through a personal discussion of your idea, your acquisitions editor will walk you through the publishing process step-by-step, offer practical guidance, help you define the market for your book, and provide you with a proposal form.
Connect with an Acquisitions Editor
Please contact the appropriate subject editor to discuss submitting your proposal. We are always interested in exploring new areas; if you don't see your discipline listed, please email:
editorial@candianscholars.ca
---
Acquisitions Editors
Our Publishing Services
At Canadian Scholars, our experienced team offers support throughout every step of the publishing process. Once accepted, your manuscript will move through our editorial, production, marketing, and sales departments. Our editorial department will copyedit, proofread, and conduct an anonymous peer review. Our production department will design the layout, create the visual elements, and manage any supplementary instructor and student resources. Our marketing department will customize a promotional campaign to suit your project, and our sales department will ensure the book reaches its audience. Our authors are directly involved in each step of this collaborative process.
Contributed Collections
Leading a contributed collection: Many of our most exciting and engaging publications are contributed collections since they allow us to showcase a diversity of voices and perspectives. We are actively seeking editors to lead new contributed collections. Please reach out so your Acquisitions Editor can walk you through the steps, and help plan and distribute your call for proposals. Submitting to a contributed collection: Would you like to publish a chapter in a contributed collection? We warmly welcome your submission. In all cases, full chapters will only be requested if/when the project is approved for publication.