Indigenous Research Design: Book Launch on October 16, 2023
Sep 12, 2023
—
By CS Team
We are thrilled to announce the upcoming book launch of Indigenous Research Design, co-edited by Elizabeth Sumida Huaman and Nathan D. Martin.
This in-person and virtual book launch will take place on October 16, 2023 and will be hosted by The Center for Race, Indigeneity, Disability, Gender, and Sexuality Studies (RIDGS) in the Liberal Arts Engagement Hub - Pillsbury Hall 120 at the University of Minnesota.
This event is open to the public. Reception to follow.
Please see below for more details!


---

In recognition of their new edited volume, Indigenous research design (2023), co-editors Elizabeth Sumida Huaman and Nathan D. Martin will be in conversation with a panel of contributing authors on the many visions and processes of "coming to know" that Indigenous communities have engaged and transformed through creative research design. With a Foreword by Manulani Aluli Meyer (Kanaka Maoli) and original artwork by Eliza Naranjo-Morse (Tewa), the volume features researchers who emerge from, are deeply connected to, and stand with Indigenous nations around the world. Together, they discuss the development of Indigenous research methodologies and design, including how questions, data collection, ethical guidelines, and inspiring collaborations are made with Indigenous peoples and places. Moderated by Bianet Castellanos, the Director of the Institute for Advanced Study and volume contributing author, the event will feature Camille Cyprian, Linda Diffey (Cree), Kaylen James (Lakota), Lorrille McGregor (Anishinaabe), Amanda Montoya (Taos/Ohkay Owingeh/Isleta Pueblos), Madeline Nyblade, and Prem Phyak (Yaakthung). A reception for attendees will follow. Learn more and register here: https://z.umn.edu/ESHbookevent
This event is co-sponsored by American Studies, American Indian Studies, Anthropology, and OLPD.


---

About Indigenous Research Design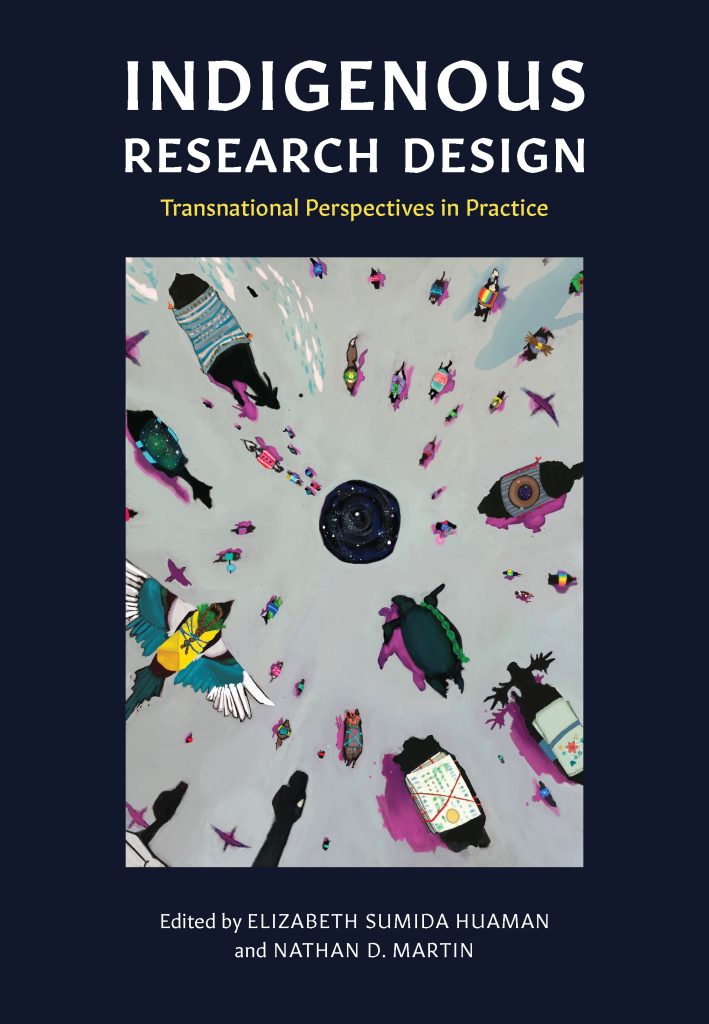 Indigenous Research Design is an interdisciplinary text that explores how researchers reimagine research paradigms, frameworks, designs, and methods. Building upon the theories and research teachings presented by Indigenous Peoples in Indigenous Knowledge Systems and Research Methodologies, editors Elizabeth Sumida Huaman and Nathan D. Martin present practical formations and applications of Indigenous research for a variety of community, student, professional, and educational projects.
With contributions from a broad selection of Indigenous scholars across disciplines and continents, this collection shares research stories and innovations directly linked to Indigenous Peoples' lived experiences. The contributors ask researchers to rethink how their work is gathered, interpreted, and presented while providing guidance for how Indigenous knowledges and critiques inform each element and stage of the research process. This volume aims to inspire new and Indigenous-led ways of thoughtfully developing research questions, conceptualizing qualitative research paradigms, and collecting, analyzing, and disseminating data.